5963 Tchoupitoulas Street is now open for lease. This two bedroom cottage in Uptown New Orleans has two full bathrooms and about 1,500 total square feet. It's a pet-friendly rental in a great location near Audubon Park, the Children's Hospital, and great shopping on Magazine St.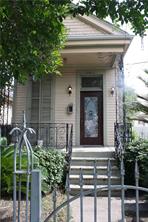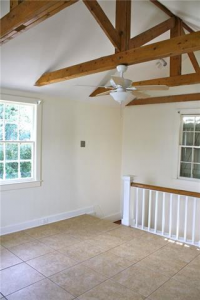 Rental In Uptown New Orleans
Throughout the house, there are ceiling fans and no carpet, with many beautiful hardwood floors. The lease also comes with cable television, hookups for a washer and dryer, and stainless steel appliances.
The listing price is $1,650 per month. The security deposit is $1,850 and there is a pet deposit of $350. Both dogs and cats are welcome. In fact, it might be the perfect place for a pet owner within walking distance of Audubon Park. The lot is 150 feet deep.
There central air and heat throughout the home and the tenant is responsible for the gas, electricity, and water. The lease is for a 12-month term although there is a possibility that the tenant could purchase the home as well. This property is open starting March 12, so call today for a showing if interested at 504-228-4601 or 504-941-0828.

If you would like to buy or sell real estate in New Orleans Metropolitan Area, please contact us at 504-228-4601 or send a message here.
Billy is a licensed broker and has been in the real estate business since 2004. He specializes in residential sales and leasing in the New Orleans metropolitan area, having received the NOMAR Gold Award each year from 2007 through 2011. He has earned the CRS designation, which is the highest designation awarded to sales associates in residential sales. He has been involved in real estate sales in Miami as an agent for Esslinger-Wooten-Maxwell realtors, one of the largest real estate companies in South Florida.