I still get excited every year for Jazz Fest. Even though it's one of the busiest times of the year for our city, it's the culmination of everything that makes New Orleans amazing. Musicians from international superstars to local acts play on 12 stages; there are parades, craft exhibits, cultural demonstrations, and food, oh wow the food.
Jazz Fest Starts April 27
This year's lineup includes some big names like Rod Stewart (replacing Aretha Franklin, who can't make it for health reasons), Aerosmith, Sting, Jack White, Lionel Richie, Bonnie Raitt, Jimmy Buffett, Beck, Juanes, Smokey Robinson, Cage the Elephant, Common, Sheryl Crow, and so many more.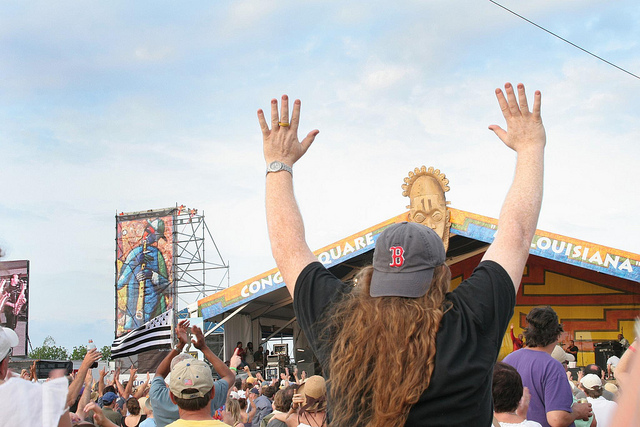 You can find the official schedule over at NOLAJazzFest.com. Remember to plan out your weekends ahead of time so that you don't miss your personal "must-see" shows and events. Planning in advance helps you plan your route as well so you can try to move through areas that are usually less crowded.
Speaking of food, you can see check out the complete Food List, which can also help you plan your route. Remember that the lines can get pretty long for some of the food stops, so if you've got your heart set on something specific make it a priority. According to the food list, there are two new items this year: an Alligator Sausage Po-Boy from Vaucresson's Sausage Co. and Calas (Rice Fritters) in three flavors (Traditional, Sweet Potato, and Shrimp) from Loretta's Authentic Pralines. I know I won't be cooking!
Jennifer Odell wrote a cool piece for Go NOLA with some great advice on making the most of Jazz Fest. Give it a read to help you plan out your weekend.
What's your strategy for Jazz Fest? Do you plan things out in advance or wing it when the time comes?